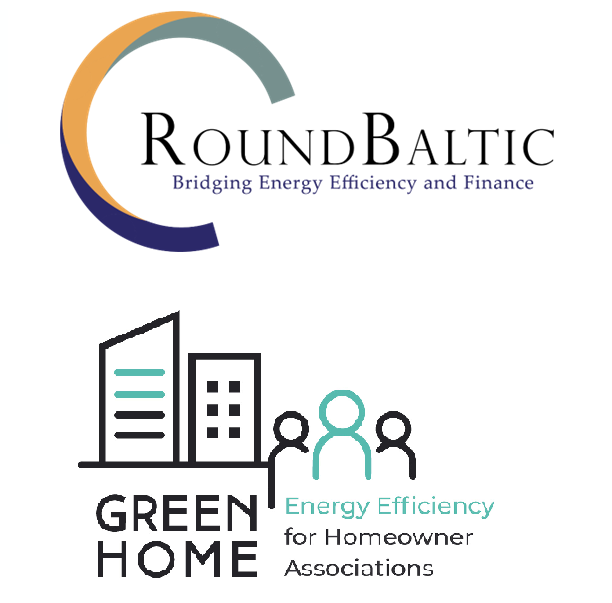 Learning event on
 HOW TO ACCELERATE      ENERGY EFFICIENCY INVESTMENTS  IN THE MULTIFAMILY HOUSING SECTOR
in Poland and Germany
16.03.2023
10:00 – 12:30
on-line ( zoom platform)
Introduction  
The learning event is organised within the framework of the H2020 project RoundBaltic and GREEN Home. Its overarching objective is supporting the implementation of the Smart Finance for Smart Buildings initiative in the Baltic Sea Region. 
 Scope
The general scope of learning events under RoundBaltic is to address key aspects that can help accelerating energy efficiency investments in Poland, Latvia and Denmark as well as across the entire Baltic Sea Region (BSR). The learning events will explore the specific challenges and solutions of these target countries and to the extent appropriate the prospects of replication in the BSR and EU wide. 
The scope of this learning event is to assist public authorities and other stakeholders in making clever decisions by unlocking the potential of energy efficiency investments in the multifamily housing stock in Germany and Poland.
The learning of the event will feed into the stakeholder dialogue of RoundBaltic and GREEN Home and the project's efforts on identifying and enabling energy efficiency finance actions and the findings will be disseminated via news bulletins. 
Target participants
Multifamily building owners and property managers, financing institutions, public authorities, policy makers and other actors involved in sustainable energy finance in Germany, in Poland and other Baltic Sea Region countries and to some extent EU-wide.
REGISTRATION
The event will be recorded for dissemination purposes.
AGENDA (draft)
10:00 – 10:15 Welcome and introduction
RoundBaltic Project – Nils Daugaard, EC Network
GREEN Home Project – Kristina

Eisfeld , VDVI
10:15 – 10:25 Main outcomes from German roundtables and survey, Kristina Eisfeld , VDVI
10:25 – 10:45 Main outcomes from regional and national roundtables in Poland – limited to financing MFH renovation, Andrzej Rajkiewicz, SAPE
10:45 – 11:00 Use of domestic and EU funds for renovation of multifamily buildings 1998-2022 in Poland , Andrzej Rajkiewicz, SAPE
11:00 – 11:15 Greman example, Kristina Eisfeld , VDVI
11:15 – 11:45 Other relevant experience from BSR, IWO ( Latvian example?)
11:45 – 12:20 Discussion
Moderator: Nicolas/Johann
Participants:
Andrzej Rajkiewicz, SAPE
Kristina Eisfeld, VDVI
Nils Daugaard, ECNet
Knut

Höller, IWO

Sister projects
Main barriers to make the financing renovation of MFH more affordable

The optimal model of renovation of MFH in terms of duration and assistance to MFH owners

Main message to financing institutions

Main message to public authorities
12:20 – 12:30 Sum up and next steps
The event is organized in partnership with: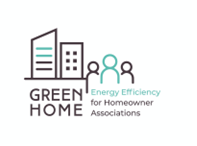 RoundBaltic – Promotion of Smart Finance for Smart Buildings in the Baltic Region with focus on Poland, Latvia and Denmark

project has received funding from the European Union's Horizon 2020 research and innovation programme under grant agreement No 967051